You can export all of your workout data accumulated in SugarWOD from the "More" section in the app.
1. Login to SugarWOD
2. Tap on the "More" icon located in the bottom right-hand corner of your screen
3. Scroll down to the "Tools and Resources" section, and tap on "Export Workouts"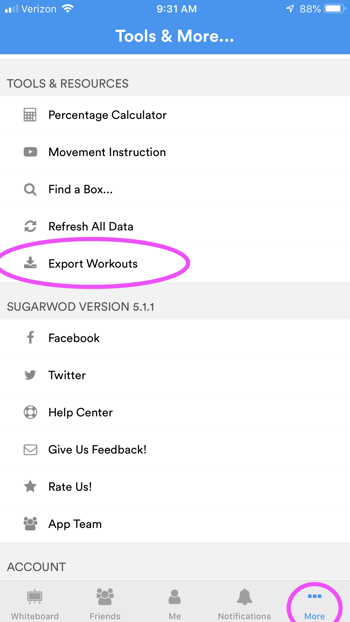 4. A screen will pop up asking you to either confirm or cancel your request to export your workout data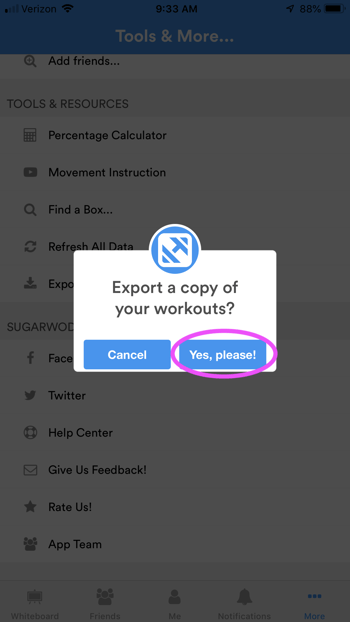 5. An email will be sent to you with a .csv attachment with all of your workout data. It will send this workout data to the email that you have associated with your SugarWOD account.